This website is supposed to be 99% original content, and reposting videos is not our policy. However, James Corbett is something else, he's basically the only journalist alive who doesn't bend the knee and is not plagued by ideological bias, as far as I know. And sometimes I have the feeling he lives in my head and speaks my mind. Such as in this video.
So who better to teach us about "social distancing"?

Worth mentioning: if you watch the video, notice that World Health Organisation (WHO) has already validated my advice and starts re-branding "social distancing", they opted for a different buzzword, but it's still along the lines of:
We are funded solely by our most generous readers and we want to keep this way. Help SILVIEW.media deliver more, better, faster, please donate here, anything helps. Thank you!
! Articles can always be subject of later editing as a way of perfecting them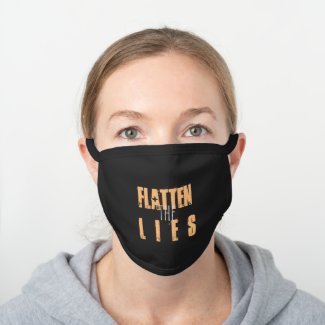 #FlattenTheLies Face Mask by Silview
MASKS ARE BAD FOR YOU, USE THEM ONLY IF YOU HAVE NO BETTER ALTERNATIVE! OR AT PROTESTS. AND IF YOU DO, USE ONE THAT SENDS OUT THE RIGHT MESSAGE.