(We can't type the headline correctly because search engines would sink the article and flag the website. Enjoy Covidiocracy)
Maskne is one of 2020's most widespread skincare problems.

Tokyo Weekender
"Even having mild, minimal acne can have profound effects on interpersonal relationships, how we socialize, job performance, depression and anxiety."

Board-certified Dr. Seemal Desai, spokesperson for the American Academy of Dermatologists.

'Maskne's existence has been reported by most mainstream media out there, so it's "official", but no one really talks about it, I've met very few people semi-aware of it and its consequences. Unsurprisingly.

Let's break that silence. We start with none other than CNN, for fact-checkers' delight, here's what info they've gathered from US physicians on the maskne issue:
"I have patients calling in despair saying 'What is going on? I've never had a breakout before and now my face looks like a teenager's!'"

Board-certified dermatologist Dr. Whitney Bowe, clinical assistant professor of dermatology at the Icahn School of Medicine at Mount Sinai Medical Center
Breakouts that occur after wearing a mask have become so common that mask acne's been dubbed "maskne" on social media."We think that wearing these masks, combined with stress from the pandemic, is causing an increased moisture-rich environment for bacteria and organisms to proliferate," Desai said, "causing a breakdown of the skin and flaring of some of these conditions."
Nurses and other health care professionals on the front line of the battle against Covid-19 are hardest hit, Desai said, due to the seal needed from personal protective equipment in order to keep the virus at bay.
"I'm seeing lots more skin disease in health care workers because they're wearing PPE and N95 respirator masks that are causing ulcers, breakdown and bleeding of the skin," said Desai, who is a spokesperson for the American Academy of Dermatologists.
Compared to the bruised and bleeding faces of doctors and nurses, a few pimples may seem inconsequential. But it's an important issue that shouldn't be trivialized, said Bowe, also a spokesperson for the American Academy of Dermatologists.
"Acne is significantly associated with self esteem, even if it's just one or two pimples," she explained.

"We're seeing lots of flares of acne, especially a type called perioral dermatitis, which tends to happen typically around the mouth and in the areas around the nose"

Board-certified Dr. Seemal Desai, an assistant professor at the University of Texas Southwestern Medical
Here's what Health.com has to say about it:

It's not just the added anxiety of coronavirus that might be making you break out a little more than usual right now, though. If you've been diligently wearing your face mask whenever you leave the house (only for essentials, we hope!) and you've noticed a few extra pimples in those specific areas (the bridge of your nose, your cheeks, and your chin) you may be experiencing what dermatologists are calling "maskne."
What exactly is maskne and why does it happen?
As the name suggests, maskne is a type of breakout that results from wearing a face mask. "Maskne is acne formed in areas due to friction, pressure, stretching, rubbing or occlusion," Nazanin Saedi, MD, a board-certified dermatologist at Thomas Jefferson University, explains to Health. "You can see it in the areas covered by the mask and also the areas where the mask and face shields touch the skin."
Kathleen C. Suozzi, MD, director of Yale Medicine's Aesthetic Dermatology Program and an assistant professor of dermatology, explains that maskne is technically referred to as acne mechanica.
Prior to the pandemic, this form of facial irritation was primarily experienced by athletes, "commonly due to the sweat, heat, and friction in their helmets and straps," Dr. Saedi explains. "We are seeing it more now with people wearing masks for an extended period of time." Dr Suozzi adds that you also get acne mechanica in your armpits from using crutches.
Overall, Dr. Saedi explains that maskne—and often, acne mechanica in general—is triggered by pores being blocked by sweat, oil, and makeup. For masks in particular, "while breathing for hours with the mask on, it creates humidity to [form] a breeding ground for acne," she explains. The friction of the mask can also block and clog pores, leading to the formation of comedones or blackheads, says Dr. Suozzi.
How can you prevent and treat maskne?
Prevention is always your best bet. If you are wearing a cloth mask, wash it daily, urges Dr. Saedi. If you are wearing a disposable mask, try to replace it as often as possible or allow it to air out in between uses. And for tight-fitting N95 respirators—which should be reserved for essential workers right now—Dr. Suozzi suggests applying silicone gel strips to sit under the pressure points of the mask. "This will help prevent against skin irritation," she explains.
If you start developing maskne, first and foremost, be gentle—that means going easy on at-home spa days. "People might be overdoing it at home with face masks, scrubs, washes, and toners," says Dr. Suozzi, who adds overdoing skincare right now can compromise your skin's protective barrier. Instead, wash your face with a gentle cleanser, says Dr. Saedi. "I would avoid products that are too drying because they will cause the skin barrier to become more compromised." She suggests a face wash with salicylic acid, to help unclog the pores.
As far as treatment options go for acne breakouts, "over the counter products that help resolve the clogged pores are beneficial," says Dr. Suozzi.
And while wearing your mask out in public right now is essential–especially in social settings where physical distancing is difficult to maintain—remember you can (and should!) take the mask off and give your face a necessary breather when you're away from other people, like in your own home (provided you're not caring for anyone ill) and while driving your car.
Harry Dao, MD, FAAD, a dermatologist for Loma Linda University Health, says acne, isn't the only skin condition reported by mask wearers. Other common face mask skin problems include:
Allergic contact dermatitis – Some manufactured masks may contain a chemical that causes an allergic reaction. Formaldehyde and bronopol can be found in polypropylene surgical masks.
Rosacea – Classically worsened by heat and stress, mask wearing can increase flares.
Seborrheic dermatitis – It causes scaly plaques, inflamed skin and stubborn dandruff.
Folliculitis – When yeast or bacteria infect hair follicles.

"The mask can also cause skin conditions like miliaria (heat rash) and rosacea to flare up," she said, adding the mask rubbing on your face made it was the "perfect storm of grossness".

Emily Doig from Micro Glow, Melbourne-based natural skincare brand
How to prevent these conditions
Dao offers six skin care tips to protect your face from mask irritation.
Wash your face first – Use a gentle cleanser that is free of fragrance and oil and rinse with lukewarm water. "This prevents dirt and oil from being trapped on the skin surface, which cause breakouts," Dao says. "Your face should always be clean before you put on your mask."
Apply a moisturizer – Not only will this keep your skin hydrated, it will also act as a barrier between your face and your mask, reducing friction. Apply onto a cleansed face before and after wearing a mask. Dao says to look for moisturizers that contain ceramides, hyaluronic acid, or dimethicone, which will provide extra protection. Take care to avoid fragrances amongst other common contact allergens. This may take trial and error to find the right formulation for your skin type.
Ditch the makeup – Wearing skin makeup under a mask causes clogged pores and breakouts, according to the American Academy of Dermatology. Makeup residue will also soil your mask.
Wash your mask – If wearing a cotton mask wash it after each use as its surface contains dirt and oil and can become a breeding ground for bacteria from your nose and mouth.
Choose a fragrance-free laundry soap – Fragrances can irritate your skin — skip the fabric softener, too.
Stay away from harsh products – Medicated skin care products that contain benzoyl peroxide, retinols and salicylic acid will be more irritating to the skin under a mask — be careful about how much and what you use.
How to treat common skin issues
This is what you can do at home to help treat some of the most common mask-related skin issues, Dao says.
Acne or breakouts – Add a glycolic acid wash and a light "non-comedogenic" moisturizer to your pre-mask regimen. Move the application of leave-on skin care products to times not wearing mask at home. If breakouts, redness or swelling still persist, seek medical care with your physician.
Dry skin – Always apply a good moisturizer to the skin before you put on a mask. After you take it off, cleanse the skin and apply a bland emollient. Commonly, natural or botanical substances can contain allergenic products, so beware.
"It's definitely been something that I've had to get used to," says Jordan Dwyer, Director of Inpatient Transplant Services at Presbyterian/St. Luke's Medical Center (PSL).
"You know around my chin, up my cheek bones, even a few like underneath my eyes where the mask touches," she explained pointing to her face.
The facial plastic surgeon at PSL said any mask can cause irritation from the friction. The material and straps may cause a rash. Best are masks that fit comfortably around the nose and mouth.
natural remedies TO DEAL WITH MASKNE
Indian skin expert Nirmala Shetty says for Times of India, that "preferably masks made with cotton material should be used. Wash them daily with soap and a few drops of tea tree oil." She also shares a few tips to treat skin issues at home…

Acne buster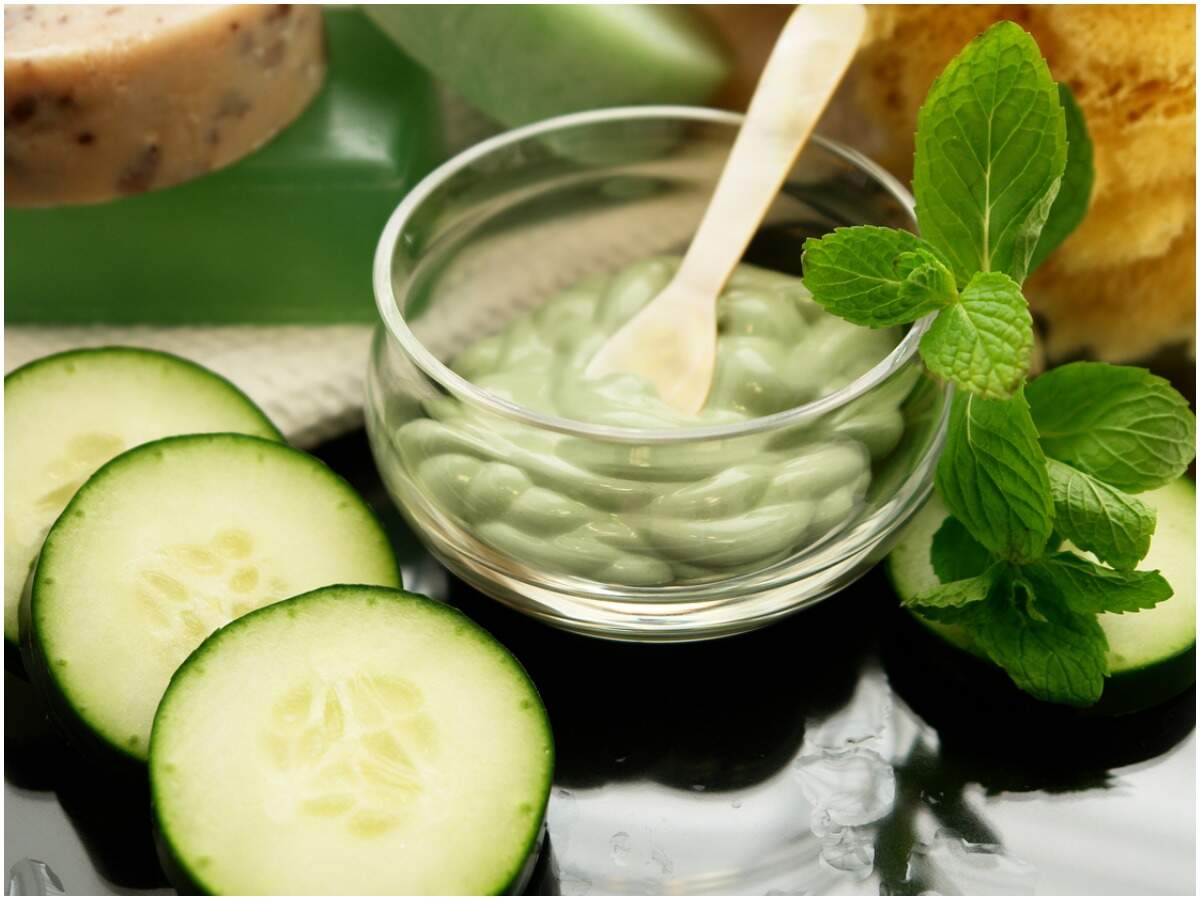 Few coriander and mint leaves
Cucumber: ½
Organic coconut oil: 2 tsp
Blend together and store in a glass container. Use twice daily
For irritation around the nose and mouth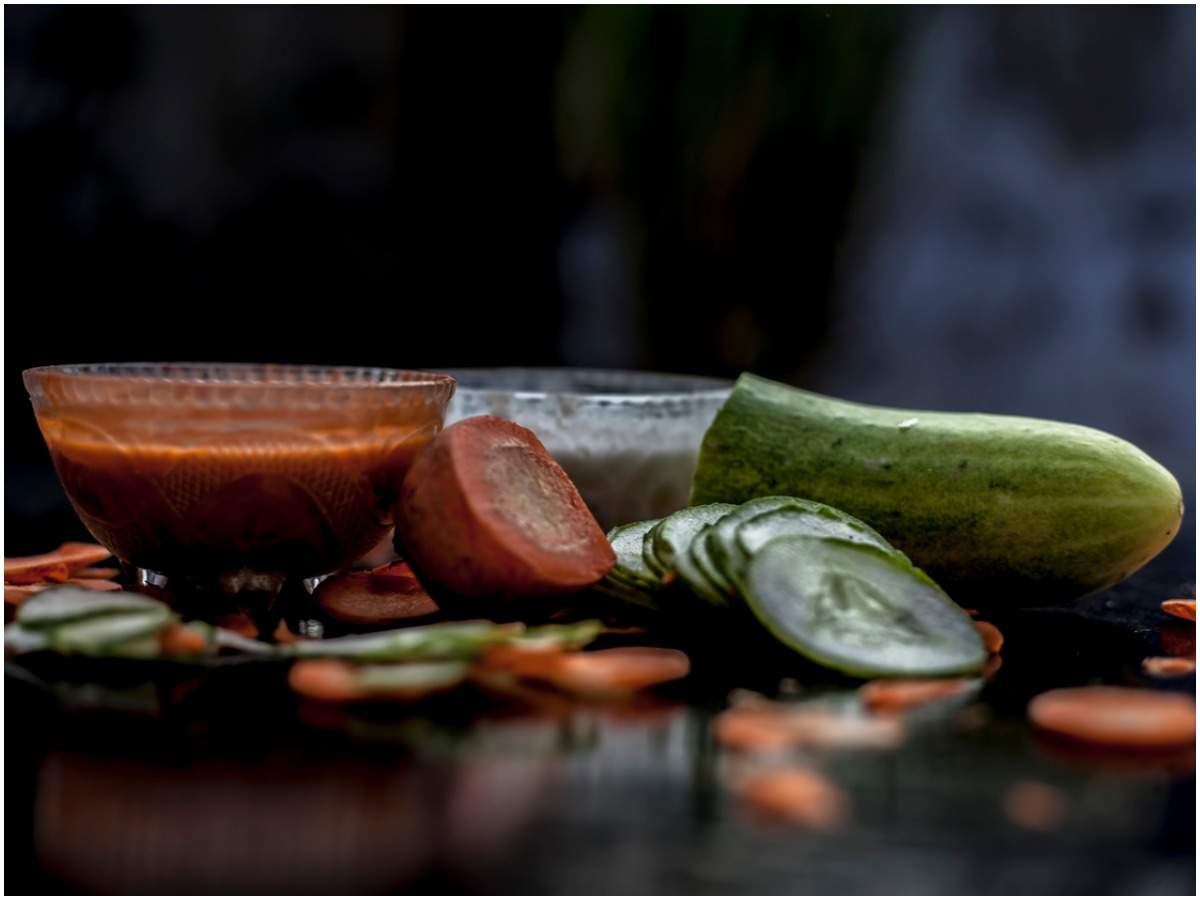 Carrot juice: 2tsp
Cucumber juice: 2tsp
Coconut oil: 2tsp
Mix and apply three to four times
---
Queensland-based beauty brand Rawkanvas is among those who have seen demand for skincare items soar, netting £18,000 ($33,000 AUD) overnight yesterday with the launch of its Clarifying Red Wine Mask.
"We launched last night at 6pm and sold a product every 20 seconds totalling £8,000 ($15k AUD) in just 30 minutes," the brand's co-founder Simona Valev told news.com.au.
"Since then in the last 12 hours, we have totalled £18,000 ($33k AUS) across NZ and AUS customer base – it was definitely unexpected."
Simona, who created the vegan-friendly and all-natural skincare brand with Shannon Lacey in 2018, said the clay mask helps to draw out congestion, refine pores and overall gives your complexion a boost.
The mask is made with pinot noir and sauvignon blanc grapes, which "commands next-level skin detoxification and polishing". It also gives the product a unique mulled wine scent.
While the face mask wasn't created with coronavirus side effects in mind, Simona said during trials clients had mentioned it helped with their "maskne".
"Since COVID-19 and the increase of wearing masks we have noticed so many customers reaching out and asking us what they should be using due to their skin concerns," she said.
She adds that anyone using it may experience redness for a short time after as the process causes blood vessels to dilate and boosts blood circulation.
"This opens pores for a deeper clean and allows other active ingredients to be absorbed faster," she explained.
"Maskne" was first reported in the US where several states have made it mandatory to cover your mouth and nose in public – similar to the conditions in Melbourne where masks are now compulsory when out in public. – news.com.au.
To be continued?
Our work and existence, as media and people, is funded solely by our most generous supporters. But we're not really covering our costs so far, and we're in dire needs to upgrade our equipment, especially for video production.
Help SILVIEW.media survive and grow, please donate here, anything helps. Thank you!
! Articles can always be subject of later editing as a way of perfecting them